Wine & Food Festival Tickets
Dates:
Saturday, March 2nd, 2013


Where:
Galt Ocean Mile Shoppes
3351-3531 Galt Ocean Dr
& NE 35th Street
Fort Lauderdale, FL 33308


Tickets:
Grand Tasting
4 PM to 8 PM


Presale Tickets Now on Sale for
The 4th Annual Boca Raton Wine & Food Festival
A Culinary Affair!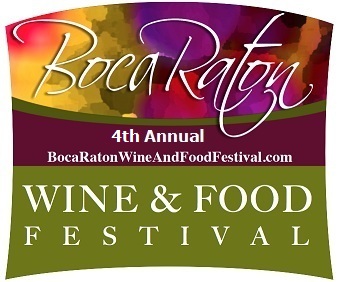 Please your palate, step into your stride and enjoy the largest outdoor Culinary Affair in South Florida during the 4th Annual Boca Raton Wine & Food Festival on Friday, November 8th, Saturday, November 9th, and Sunday, November 10th, 2013. This year promises to be a party no one will ever forget with five very special events over three days. Friday night kicks off the festivities with two unique events, the exclusive Dinner Under The Stars... A Four-Course Food & Wine Affair; 7 PM to 10 PM, and the Vineyard Party... A Vine to Glass Affair; 7:30 PM to 10 PM. Then on Saturday morning we will host Perfect Pairings... A Private Pairing Affair from 10:30 AM to 1:30 PM and that evening, 70 chefs from the tri-county area converge upon the festival grounds for the incredible Grand Tasting... A Culinary Affair; 6 PM to 10 PM. Sunday morning join us at the Jazz Bubbles & Brunch... A Social Affair; 11:00 AM to 2 PM.
---
Presale Tickets Now on Sale for
The 2nd Annual Boca Burger Battle
A Grilling Affair!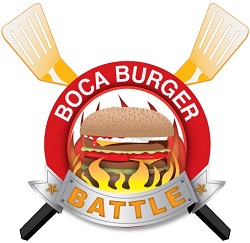 Join us at The 2nd Annual Boca Burger Battle, A Grilling Affair! Guests will experience grilling sensations from Palm Beach County and South Florida's Top Chefs serving Burgers, Veggie Burgers and featured Bites! Enjoy Craft Beers, Summer Wines, Seasonal Spirits, Live Entertainment by The Resolvers, Garden Market, Retail Bazaar, and view a prestigious team of Grill Master Judge's as they sample and savor each entry to decide on the Best of Show, while the community votes for the Burger Champion!
---
Welcome to the Inaugural
Galt Mile Wine & Food Festival,
A Seaside Affair!
Grab your significant other, your best friend or the whole gang and spend the most spectacular Saturday a Culinary Enthusiast can imagine along the most famous beach front condo strips in Florida. Please your palate, step into your stride and mingle among the best chefs in South Florida at the Inaugural Galt Mile Wine & Food Festival on Saturday, March 2nd, 2013 from 4 PM to 8 PM.
With the cool Atlantic Ocean waters as the backdrop, this intimate festival will give you a unique up-close and personal experience of tasting dishes from South Florida's Top Chefs as well learning from the masters themselves during their live cooking demonstrations.
Stroll down the chef's tables, feel the balmy breeze and savor the excitement as the sun sets and the evening ascends while listening to the live music in the background. Exotic wines and culinary feasts will embrace you in sensory delight.
You will enjoy over 40 fine artisan wines, craft beers & spirits and distinctive food pairings, live cooking demonstrations, wine pairing explanations and cultural revelations abound as you meet and mingle with some of the most brilliant sommeliers and extraordinarily talented chefs.
Be sure to stop by the Retail Bazaar & Market Place where you can purchase a variety of unique products that are the perfect way to take this memorable evening home with you.
The Galt Mile Wine & Food Festival brings you face-to-face with those who have made their lives -- their craft. This is the time for you to dine, drink fine wine and experience A Seaside Affair! – a perfect way to spend your Saturday!
---
Festival Entertainment - Urban Gypsy Band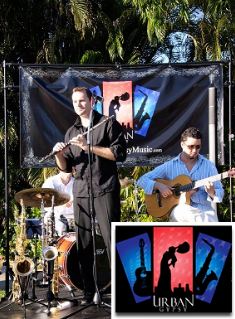 Urban Gypsy Band is a cutting edge South Florida based Flamenco Jazz Fusion group which performs a style that combines the fire and romance of Flamenco and the sophistication of Contemporary Jazz, driven by exotic and urban rhythms from around the world. The group regularly performs at the top venues and resorts throughout the region, and is consistently recognized for their unique sound, which combines the smooth sounds of the Acoustic Guitar, Saxophone and Flute, with energetic and exotic grooves.
Urban Gypsy guitarist, Islay Rodriguez, has been performing throughout South Florida since age 16, and he plays with a refinement and passionate style not often encountered. John Michalak, the group's Grammy Nominated saxophonist and flautist, has a unique style which is borne out of the vast variety of genres he has performed throughout his career, from Blues to Rock, Reggae, Jazz- traditional, contemporary and Latin, and everything in between. John has performed around the world with some of the biggest stars in music, including Ricky Martin, Gloria Estefan, KC and The Sunshine Band, Julio Iglesias, Carlos Santana, Patti LaBelle, and Jon Secada. The group's drummer, Michael Rivero, has performed at major events throughout South Florida for the past 20 years, and has opened for world renowned artist such as Carlos Santana, Jon Secada, and keith Urban. Michael is a versatile and passionate musician who brings excitement and positive energy to every Urban Gypsy performance.
---
Additional Events by BocaRaton.com & The Bites! Network Productions...tickets are now on sale!